A Poem's Plea
MAG
May 31, 2009
In this poem, I beg of you
To not look for any imagery.
In this poem, I hope that you
Won't go looking for a simile.

My poem is not meant
For you to carefully destroy
Into a thousand little pieces
Of a simple metaphor.

Poets don't write poetry
So we can identify repetition,
And most of us just don't get
How to use personification.

I mean, come on, this is English.
We aren't supposed to use dissection.
Leave your scalpels in science class
And listen to an alliteration.

Please excuse my outburst,
But I don't understand symbolism
Or why it's just so hard
To come up with poetic rhythm.

I just hate it when people
Take my carefully written poetry
And turn it into something else
That they think it should be.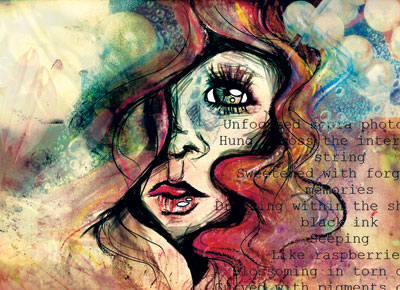 © Victor K., Las Vegas, NV