Youth
MAG
O Sun, O Crucible,
That you could make me beautiful.

Winged sandals
Clipped,
I, of the heavy mud
Of riverbeds,
Weigh down into
Gravity's gaping womb.

I, the child,
I, the heavy,
Am not built
For flight.

Your spots and
Prominence
Have bestowed no scars.
I have not breathed
Your caustic elements,
Have not quaked
With the tremor
Of your furnace.

I have not sensed the pulse.

Only glimpsed
The corona
Through the fingers
Of my mother,
And shrunk, small
And hollow as the bones
Of a sparrow,
Lamenting my
Weighted
Iron skeleton.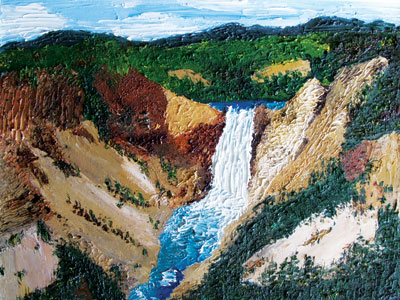 © Lindsay S., Billings, MT