Ladybugs and Nostalgia
MAG
May 12, 2009
You are a pane of glass,
and when the light is right
you are my face.
But when the shadows take their throne
I see through to beyond scriptures, timeless beings.
I speak of stories, where I knew myself better
and now you laugh at my constancy to find myself so lost
Does your physical being involve my lips?
Or am I a metaphorical joke, your existence slides past
Open, close, open, close
I get caught in the middle, swelled up, ­suspended
inside hollow branches, that refuse to grow buds in the spring
Scared they'll fall off in the winter,
disintegrate into their cool ancestor
While you sit on the ground below, picking ladybugs in the grass
The little red wings on your finger tips
My heavy branches now lie on the ground
broken off from my structured core
In hopes I wouldn't grow anymore
The breeze cannot find me in the wind
So low to the ground
But the grass smells sweet and I lie next to
what you have left behind.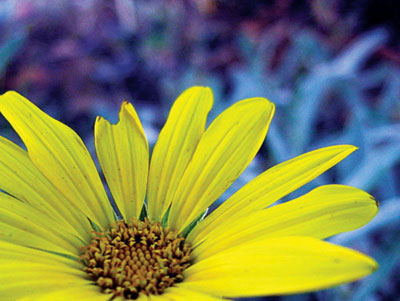 © Roopa S., San Jose, CA