My Demons Inside
October 2, 2019
There are wounds on the body that go deeper than anything that bleeds
One of the hardest parts of life is deciding whether to walk away or try harder.
I didn't want to wake up.
I was having a much better time asleep.
And that's really sad.
It was almost like a reverse nightmare, like when you wake up from a nightmare you're so relieved.
I woke up into a nightmare.
I want one of those long hugs where you kinda forget whatever else is happening around for a minute.
I am bent, but not broken.
I am scarred, but not disfigured.
I am sad, but not hopeless.
I am tired, but not lifeless.
I am afraid, but not powerless.
I am angry, but not bitter.
I am depressed, but not giving up.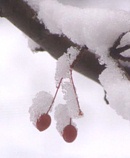 © Alexandra F., Harbor Springs, MI