She [Colorized]
July 29, 2018
Still, in that moment, suspended
Such that the sunshine filters so,
The virescent leaves sway;
The scent of suspicion, strong,
Scatters and fireflies rise,
susurrating soon sundown.

We surry, rosy, swinging and
Sharing in these deserved blessings.
I swear to her with crossed pinkies
To rest my focus solely on her.
No swifter than said, hear shouts
And send my sight astray.

Struggling and seared souls,
Shrieking, stuck under spears,
Seep viscous sap, sink into soil graves.
Others, scared, slice stolen drupes,
Sipping from sour palms of risk,
To pass to spent orphans' hands.

I, now wise to surrounding sin,
Step back from laced fingers and bliss,
And consider sifting through the strife,
stripping away the suffering.
Her soft-spun scene dissolves
As my decision resounds with certainty.

Her eyes steep in honest tears,
Trust torn asunder, paradise stolen.
Swallowing down sudden guilt,
I leave, saving words for someday,
Once petals eclipse bloodshed
In importance.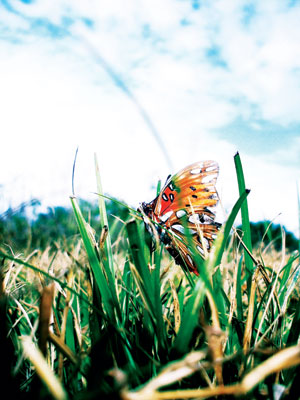 © Ashley B., North Port, FL