Blue Eyes As Cold As The Winter Weather
June 11, 2012
BLUE EYES AS COLD,
AS THE WINTER WEATHER.
TWO SIMPLE PIECES,
SLOWLY COME TOGETHER.
SOMEDAY THE WORLD WILL FALL APART
BUT GOD'S LOVE WILL FALTER NEVER.
SWORDS MAY CLASH, BUT LIGHT WILL WIN, WHILE EVIL
WILL ONE DAY SEVER.
I ALL BEGAN WITH TWO DECEIVING BLUE EYES,
COLD AS THE WINTER WEATHER.
A GIRL ONCE LOST BUT IS NOW,
SLOWLY BEING PIECED TOGETHER.
AND WHEN SHE FALLS APART,
GOD'S LOVE WILL LEAVE HER NEVER.
HER FAITH MAY NOT BE STRONG, BUT BY THE TRUTH OF GOD,
HER DOUBT WILL ONE DAY SEVER.
HER BLUE EYES BECAME BRIGHTER,
AS HE GUIDES HER AWAY FROM DESERT.
AND SHE DOES HER BEST TO STAND ON TREMBLING KNEES, AS HE HOLDS HER HAND
THROUGH THE WINTER WEATHER.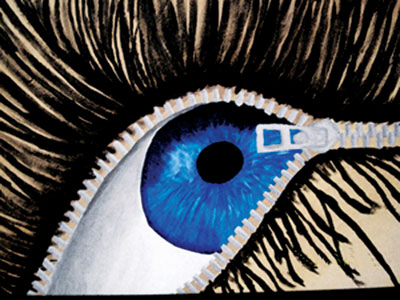 © Brad S., Lecompton, KS