The Final Flower.
April 14, 2012
Piece by piece, the Rose's fell.
Each petal flies, with a story tale.
A thorn of the memory, and a Stem for every Smile.
All of Autumns Coloring, for every Dreaded Trial.
A blossom in every Trick of life, to heal my thorn cut soul.
The seeds of my lived up life, falling in the Darkest whole.
But this Flower, This flower, has done so much more.
This Rose, this Rose, has Healed my Pollen-less Core.
Even Roses have thorns, But for this moment all I want to see. This Flower* This Rose, so Beautiful to me.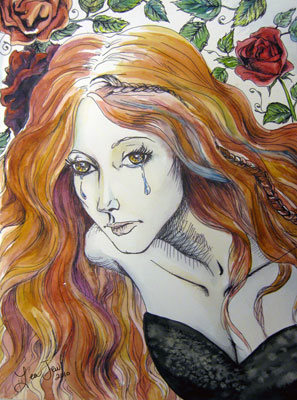 © Leonora J., Fullerton, CA