Back and Forth
April 10, 2012
I hope you miss me
After what you've done
I hope you hurt
Now that you've won
The satisfaction of this.
I've become just another girl
In your long list of the past
Once you were my world
You were all I could have asked
You couldn't decide
Between me & your pride
You left and I died.
When my wound started to heal
You came back and revealed
That maybe you might still care. 
How foolish was I
When you looked at me and lied
You said you loved me
You'd put nothing above me
And I really believed. 
It was my heart you had thieved
Because of you, we ended
Because of you, we wended different paths now we're as strangers 
And you're no longer a danger 
Of stealing my heart again.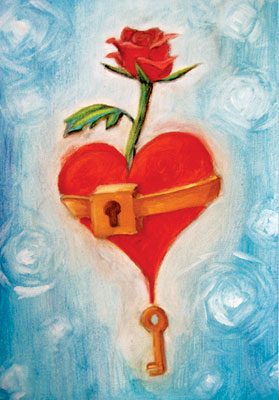 © Louisa L., Pleasanton, CA