Underneath the Cherry Trees
October 18, 2011
I wish someday my restless mind could somehow stumble back to sleep,
Thoughts, like atoms, fly through my head, never growing weak.

I take in the quiet night through clouded stereo vision,
I just need myself to stop but I don't seem to listen

The windows to my soul finally close their shutters
Yet before I am adrift my eyes begin to flutter…

II.

It seems like only a moments passed as I awaken to the sun
Overhead inside my room? My head begins to run.

There I rise, open the blinds unto the blue above, but
As I look below my sill, there are my friends whom I love.

They are screaming out to me. Are they in trouble? Can I save them?
But my heart leaps in lament, for behind them lies the Raven.

Like a king high upon His throne, He waits upon His tree
Yet this living giant is close to death; the death the Raven brings

It is here upon I realise even though I am near death
I am here within the Eye, still drawing my own breath.

III.

The blows upon my steadfast door have a simple aim at best
Enter this place of "higher power"; clear the Raven from their chest.

So why am I immobile? Fastened to the window pane
Do I wish upon them harm? No, So why am I this way?

My mind has all the answer even if I do not know the questions
These people are screaming out for me, but I must make a confession

IV.

I do not wish to look the Raven in His blackened eyes
'Tis to stare Death in the face, the Raven is just a guise.

For I wear the mask of Endearment but fear my own safety most
I will live with these decisions; I will live with all my ghosts.

The pounding on the door slowly seems to fade
But are soon replaced by sad lament as my sight begin to haze

Is it greed or just humanity to spare oneself from an end?
Would you give it all away? To try and live again?

Many claim they would give up their world for you
But would One really do this? When the time was really true?

Or would One just let the pieces fall, leave the sky to fall on you.

Is risking One's own life all its hyped up to be?
To sacrifice the few, for the good of many.

V.

All I really know is that once the Raven had moved on
I felt to sane to leave my place and see what I had done.

I saw all that I needed to. I know how Death could get His way
I cried for those whom I all loved, and began to dig their graves.

I chose group of cherry trees so innocent and carefree
Unaware of their surroundings, and many mournful destinies.

Finally my work was done as I stumbled back inside, the
Sounds of nature slowly came to me, a startling surprise.

VI.

I'd found I'd lost my way; man was once an innocent creature
But once he becomes broken he'll become your greatest teacher

I had chosen my own forsaken path upon which I now tread
It is cold, numb, unforgiving. But I must satisfy the end.

It seems to be a simple question when shared with the common man
Would you live a life where without hope? Or try to reach the Promise Land?

I had finally found my courage as I ran water for the bath
Finding pills, they were taken whole; a treat savoured for the last.

Soon I was adrift again in the blackness of my mind
Hoping to somehow re-live this day and all my wasted time…

VII.

My alarm clock spoke at six a.m. as the sun cut through my shade
The message would not be forgotten, it would live on in my place.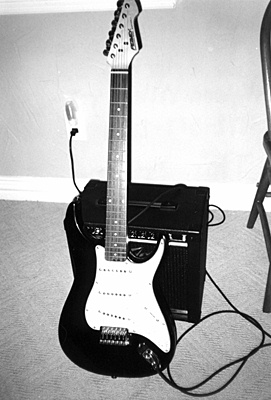 © Adam B., Highland Village, TX