Blooming Heather.
September 11, 2011
Heather, she sways with the wind.
she grows with grace and flowers,
and never dies away.

Heather, beauty lies in and out.
she's wild and free,
Colours blooming through endless seasons.

Heather, white, purple, pink and blue.
All the colours that subtly grew.
she's natural but not calm or cruel.
Perfect to watch, blowing back and too.

The wonders of nature, the ones we love.
Alive or just there?
Why? How? When? unexplained.

She flowers and never leaves you.
Taken for granted...
but i'll always think of you.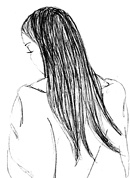 © Miranda B., Neosho, NY