Your Lap
June 5, 2011
You're 50 years old, and your grandchildren are cuddled up on your lap.

Their tiny faces smiling with delights of wonderland,

While i see the memories of my youth written on my hand.

I was four years old playing dress up when i took a nap,

And awoke in a college dorm with nothing but a bed and a lamp.

It's funny how the years flow by, like sand

Slowly slipping down an hour glass and

Then you blink and they're gone in a snap.



Now that i think about it, i wouldn't have it any other way

I learned my lessons and enjoyed my youth

And although i have more wrinkles than I'd wished, I'd pay

Anything NOT to go back, because in my lap is the truth

The happiness and joy in my life, the two beauties lay

in my lap, while i now get to watch as they endureth.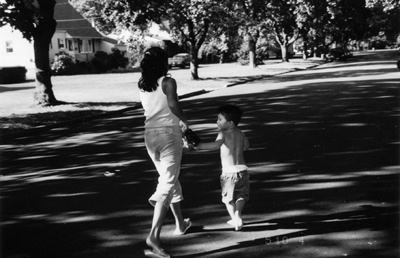 © Angelica M. Pequannock, NJ