The Teacher
March 25, 2011
He stands in the center, all done up in plaid,
Of tables from lunchtime of late,
Ignoring completely the cane in his hand,
His back set determinedly straight.

We venture to join him in shy twos and threes,
Not sure of just what we're to do:
Been told we'll be learning to dance, but the means
of instruction? We haven't a clue.
He beams at our number in genuine glee,
And with a vague gesture of hand,
Corrals us to lines where each gender should be,
In which then we uncertainly stand.

A tune from the radio fills up the room
In essence that's faded but bright,
A jangling rhythm that hints in our mind
At antiquity's merry delight.
Our teacher's positioned at front of our ranks
All eyes on his loafer-clad feet,
He starts a small shuffle, quite simple but smooth;
Steps and kicks right along with the beat.

We wait for the stop in which we're to be taught
How to mimic his two step so fine,
But to our dismay, he proceeds on his way
Round the room, still precisely in time.
So "Sir," query we, full of hesitancy,
Might he slow such that we could learn too?
We're flashed a bright grin and he sets off again,
We confer, not quite sure what to do.
But then, on the end, two pair up and step in
And set off on a dance of their own
With a shrug and a laugh, and we follow their path;
Leaving soon none at rest or alone.

Cavorting in couples, we spin a sweet step
Though exactly which one is in doubt:
A mixing, it seems, of the tango and waltz
With a smatt'ring of cha-cha throughout!

Surprise marks bright eye as around him we fly
In a tempest of chaos' sweet speed;
He pauses a moment with hand to his ear,
Turns his hearing aid on, and proceeds.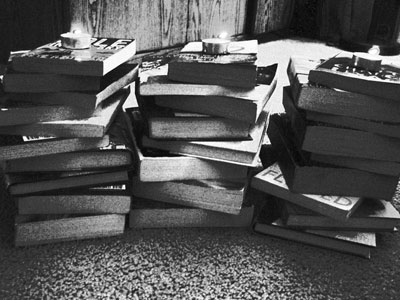 © Alexis R., Clarkdale, AZ