Smile
January 4, 2011
It's not as hard as it looks, I swear.
To grin and laugh without a care,
When the whole world knocks you down,
You plaster on your face a frown,

And just now I began to write,
Of the world being full of hate of spite,
Of how the world's been so bad now,
I wrote these things with a furrowed brow,

And then I realized: was this fun?
Was it worth it if when it's done,
All I have is an angry heart,
When me and bliss are never far apart.

And so I closed my eyes, leaned back in my chair,
I looked at the ceiling and started to stare,
I willed a smile, which turned to a grin,
Which turned to a chuckle, and now the state I'm in,

Is a state of happiness that makes my belly ache,
Relaxed and happy easily and all it did take,
Was a moment of breathing to make it all worthwhile,
To see the ending goal in your mind, and grin that little smile.

It warms my heart, it hugs my soul,
And if felt by the world from pole to pole,
Then life would never be as bad,
People wouldn't be so angry and make others so sad.

World War 2 may not have started,
If just once the whole world parted,
From their anger and worldy things,
And laughed together, made mirth ring,

Through the streets to every pair of ears,
So that every single soul could hear,
What beauty it was, a single laugh,
And so I see that that's the path,

In which I see to tread each day,
Following now, I will always say,
A positive thing with each negative thought,
And when in sadness' snare I'm caught,

I'll simply close my eyes, and grin,
And think of happy things to begin,
The train of happy thoughts I ride,
And put all stressful thoughts aside,

You'll be surprised at just how long,
That train can sing it's happy song,
And when it ends, you won't be sad,
But full of merriment and glad.

All you need is one small smile,
To make any crummy day worthwhile,
If but one laugh you get each day,
You've done nothing more productive in any way.

And yes, you must work, you can't always laugh,
But that doesn't mean that you always have,
To stay stone-faced and miserable,
Until the clock hits the next day's toll.

Again, if one laugh does excape,
From a mind that's strangled by hate,
One pure laugh, one happy grin,
Then all anger you beat, in this battle you win.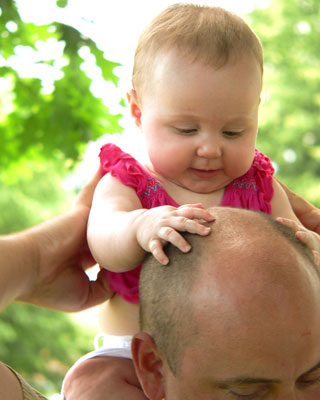 © Lukas D., Conway, AR