Daddy's Little Girl
December 13, 2010
I was born into my mother's sweet embrace,
But as I looked up at you I saw something hidden in your face,

Daddy, what's wrong?

I don't remember the day you left for I was so young,
But I do remember everyday you've been gone,

Daddy, where did you go?

Was it me? I wonder late at night,
It feels like I'm the one who made you run away in fright,

Daddy, do you forgive me?

I can see myself sitting hopefully behind a window on Father's Day,
Waiting with my naive dreams at that burger place where you never came,

Daddy, where were you?

I haven't thought of you in quite some time,
It's like every year you slip farther and farther from my mind,

Daddy, what do you look like?

Now I'm thinking that you never being here doesn't bother me,
I'm acting tough for the sake of my sanity,

Daddy, can't you tell I'm fine?

It's been a few years and now I'm furious at you,
Mad at what a coward, and complete failure you are with everything you do,

Daddy, am I going to turn into you?

I never thought you'd live to see this day,
And though I'm still hurt I'm thankful for the lesson you taught me that shaped me into the strong person I am today,

Daddy, don't you see? Your little girl is all grown up.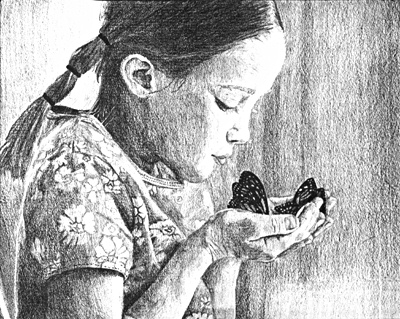 © Alina L., Holland Patent, NY