Count the Ways That I Love You.
July 28, 2010
Darling Dearest I love you so and I thought that you should know. That every minute of every hour to you I would devote.

They say it is the thought that counts, but then what's there to prove. Cause baby, there ain't any words I could say, to explain all the ways I love you.

Anything you could ever imagine, for you I would provide. Even if that's not existant, for you i'll always try.

I've seen many faces throughout my time, but yours is the one that shines.
You're the treasure I could never find, and I'm so lucky to call you mine.

Sometimes I find that I'm lost in this world, but then I think of you. I no longer travel a path alone, cause you make the sky always blue.

In the eyes of others Im crazy, and I've lost all self-control. But they could never understand the way you make my heart beat toll.

Darling dearest I love you so, and I thought that you should know. You're the one who leaves me breathless, you're the hand I want to hold.

Forever and ever I'll always be here incase you haven't noticed. Forever and ever we'll be together, so baby please don't go.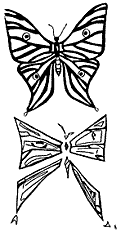 © Megan G., Aberdeen, SD