Hard Good-byes
May 26, 2010
Our time has come to an end,
now it is time to say good-bye,
it's the hardest part of my day,
it's the truth, I wont deny.

You pull me so close to you,
you wrap me in a hug,
I want to stay right here, forever,
I feel all nice and snug.

You kiss me, once, on the lips,
and I can't pull away,
I know I have to leave, right now,
but I want so bad to stay.

I really don't want to leave,
please, just hold me close,
"I love you," then a final kiss,
our love just flows and flows.

"It's so hard saying good-bye,"
and I can't help but agree,
let me stay with you forever,
this is my final plea.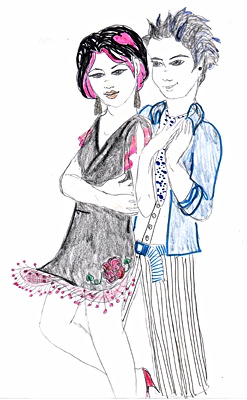 © Liza M., Vineland, NJ