The Heavens
April 15, 2010
A sacred place found in the skies
where angels live and demons die.
In a paradise, no one knows except the perished.
The Almighty forgives the sins that you have hidden.
As ostentatious as a person can be
Only the soul will fly to God
And face Judgment Day, as it should be called.
Sinful souls, burn in the Satin's Fire
Peaceful souls, live in heaven
as it will accept you with its doors wide open.
It might not be as beautiful as Paris or Milan
Hence, it is more breath-taking, said the myths
It is more gorgeous, and said the holy books of God.
Good deeds are awarded wit blessings
Like Love, Life, and Friendship.
Generous deeds, which come from a pure heart
No cruelty, no ugliness in the character
Are given appreciation at the good deeds same state.
No outer beauty is needed
as blessings will show on all kinds of beauty.
Oh, The Heavens, bring me to thee
But not now, until my life is complete
Until I have reached every golden summit
until I have made a move of charity.
Oh Generous God, forgive me if I have sinned
But also for give me close -but now parted- friend
As old as she was, her heart was pure.
Her Love was motherly; because she is a mother of eight
she deserves each bliss.
The Heavens will accept you, fellow friend
as it will accept you with its doors wide open.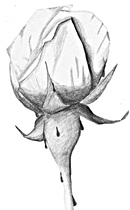 © Elaine S., Phoenix, AZ