Daddy's Little Girl
March 26, 2010
Daddy's Little Girl

She had always been the one known
As her dad's little girl;
For her, being with her daddy,
Brought her to whole new worlds.

He repeated every sole day
How much he cherished her,
And how he would treasure all their
Precious memories together.

She cried as a seven year old,
Scared of dreams her eyes sneaked
She cried into his chest
As he wiped the tears off her cheeks.

She started pulling away from him
At the young age of ten,
And he felt like he would never
Hear her "I love you" again.

As she grew to be eleven,
She hung out more with friends.
She slammed the door in her dad's face
Without making amends.

After turning age seventeen,
The girl just loved to hate
How much her father cared for her
Besides, he was forty-eight.

She got into the college,
The college of her dreams.
Off to the university
She felt, or as it seemed.

He drives her to her now new home
And helps her with her bags.
Before she walks in, he tells her
He loves her, shoulders sag.

She spends months reminding herself,
She's finally her own,
When she suddenly realizes,
She is now all alone.

She walks around the campus, not
Trying to be frightened,
When she sees her boyfriend's body
Cold, dead, and harded.

Her father turns on his TV,
And switches to the news
To see pictures of his daughter
All beaten up and bruised.

He cries and cries, to realize
She hadn't said goodbye,
The girl who'd always been known as
Daddy's little fir'fly.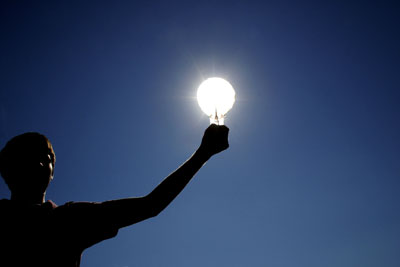 © Ty B., Oak Bluffs, MA