Where Dreams Dwell
January 5, 2010
In the house where my dreams dwell
Is where true beauty lies,
Days are filled with hope and sun
And nights take on a graceful guise.

The man who lives in my house
Has many favorable traits,
He's said to be good and true,
This, one could not debate.

Hidden away within his home
Lies a terror so very dark,
Its locked within the catacombs
And beats in tune with his heart.

The only one with a key
To unlock the poison behind the door,
Is the man who is said to be good
The man who is supposed to be pure.

Its fumes are smothering
The gasses becoming to stagnant to bear,
The man just wants to breathe again
Longing for nothing more than air.

Perhaps there is a cure
To again make his air pure,
All he must do is find it
Simply find it.

His world
You must understand, is much differnet than ours,
The laws of science do not apply
And common knowledge is all but gone.

I feel as though I cause his pain
For his life is my dream,
If I could chang his world completely
IF I could make him go insane.

Or maybe my world is his dream
And he just lets me see in,
I wonder if I am going mad
Or if my basement if full of sin.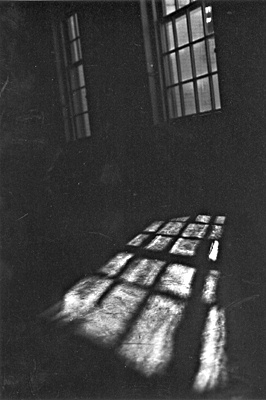 © Mary A., Fullerton, CA