This Is Me
May 9, 2018
Most of who I am; glowing yellow…
A soft, yet spontaneous presence, ready for adventures.
Beaming with joy, believing in the impossible.
A lively, lustly voice, not fearful to show the real me.
A fraction of who I am; muted brown…
A soft, yet shy presence; petrified of standing out too much.
Bottling up each emotion inside of my body, terrified of judgement.
A still soul trapped inside of my body with no escape route.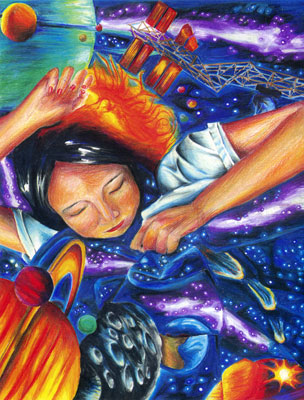 © Samantha P., Flushing, NY