Pain
April 4, 2009
I squeeze my eyes tight,
try to shut down my brain,
I bite on my lip,
try to block out the pain.

I look away desperately,
unable to breathe,
I'm fighting back tears,
trying not to scream.

I cover my ears,
I bow down my head,
but his downgrading words
continue to shred.

They poke and they jab;
they beg for control.
I try to ignore
but I have no parole.

The pain's getting worse;
I try to stay strong,
but the words start to settle
and things all go wrong.

Doubt begins to gnaw,
and I start to agree,
with all the accusations
and names flung at me.

My mental image is sliding,
I start in on myself.
All the problems I cause
and make for myself.

Like an angel from the sky,
a friend comes along,
hugs me too tightly
and tells me "You're wrong."

They wipe away my tears,
Look into my eyes,
Push my hair from my face
and uncover my guise.

"That guy is a jerk,
they couldn't BE any more wrong -
with out you in this world
no one else would belong."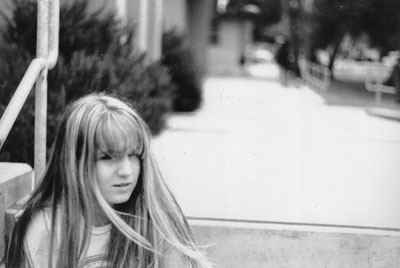 © Alyssa R., Pacific Grove, CA