Despair
April 25, 2018
Come, friend.
I have an old story to tell you.
Do you know what it's like
to have all you've ever known
...disapper?
Do you know how scared you feel
when, on a sunlit Friday,
your life slowly falls apart?
Do you know how your mind 
fills with disbelief as your
eyebrows furrow together?
Do you know the shock
That everything will be different
From this moment on?
Your heart
breaks in half.
It's like the world collapses
and the universe splits in two.
It's like finding the worst secret
is true.
It's like staring all around you
At the fuzzy pink blanket
At their worried faces
At the unforgiving look
That your reflection 
Holds in your eyes.
You slowly stand up
glance back once more at-
no. That's not to be 
thought about.
As you run down the
Stairs and out the
Door of the blue house,
A feeling you've never had
Fills your lungs with poisonous air:
despair.
Now, months after the world
Shattered, I'm still here.
I'm still okay, though
Sometimes my heart breaks again.
The world is not perfect.
I am not either.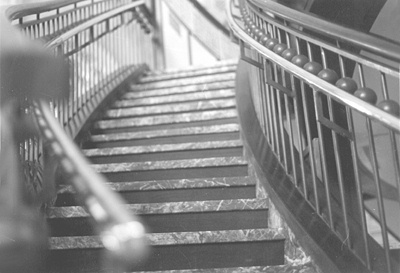 © April P., Marblehead, MA