A Loner's Confession
March 6, 2009
I have to admit…I have always been afraid of you.
You're always on top and I'm always below.
I admire you, every little glimpse of light shines upon you so proudly.
You are beautiful and glorious.
You're sculpted so perfectly… so marvelous, I wish I could touch you, hold you, embrace you in my arms…but I know I can't.
I am just a loner…just another admirer…a fan.
You achieve so high and I disappoint so many.
So strong, so mighty…so weak, so timid.
I cannot get close to you for we are different.
But my emotions are focused on you and always you.
This process can never stop…because I love you.
I have to realize that we could never be, because you're magnificent and I'm am just there
…the loner
You're never less
and I'm never more.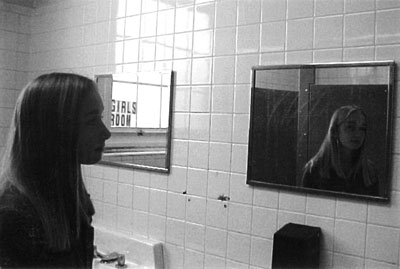 © Jill H., Pompton Plains, NJ