Remembering
February 19, 2009
The time comes
When someone must go.

You try to hide the tears
But they seem to show.

Just remember everything you had
With that special one.

Just remember that
You love them a ton.

Even though my last words
Were goodbye

I said I love you
After she died.

Its different now
That shes past.

But the memories I have
Will always last.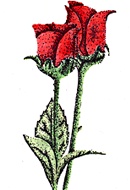 © Sarah M., Phoenix, AZ