Waling Amidst a Starry Night
March 31, 2018
We were walking down the hill amidst a starry night.
We could see nothing but the stars with the big dipper in sight.
The hill was steep but we did not care,
For all we cared about was each other and the crisp night air.
We pointed up at the sky, amazed by the stars.
To not love the sight would be bizarre.
We were all smiling and the stars smiled back at us,
So we went down the hill without a fuss.
Although there were no animals in sight,
There were trees all around us that blended in with the night.
We then got to the rocks with a rushing creek beneath our feet.
The sound of the creekwater was one that could not be beat.
We got back to our cabins with frogs croaking in the background,
And laid ourselves to sleep without a sound.
Although we may not remember this night completely, the stars will.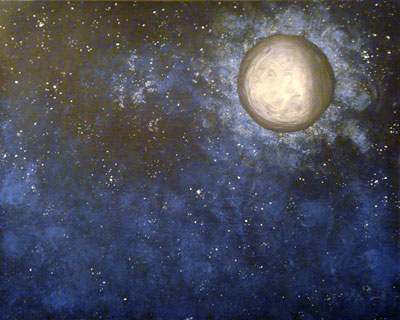 © Allison H., Vancouver, WA