Stronger Than Hate
March 17, 2018
One could destroy an army
but you can't destroy their courage.
One could kill someone but
You can't kill their spirit.
Love is
Stronger than hate.
Hate tears things apart and
Leaves you weak while
Love binds us together and allows us to speak
Holding us together
As one.
Haters, they fight for power, for themselves.
They don't care for you, or for me.
They don't care for us
As lovers do.
Darkness is deep
But empty.
Love is endless and whole. Love replaces the things
that darkness stole.
Darkness can hide the truth
From onlookers and seekers.
Light has the power to reveal all faults
Always honest and true.
Darkness can cover light  
But light will shine through
The night will come
Followed by dawn
pale and new.
Darkness will leave you blind
Never
allowing you to see
the things that others have left behind.
Light and love will let you see
How strong we really are
As a single entity.
Always together when we are one, never resting until we're done.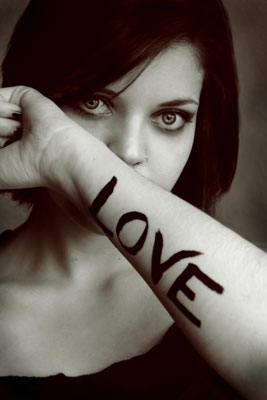 © Michelle B., Blairsville, GA