Fear, Pain, Peace
March 30, 2009
Fear, Pain, Peace.
A lot of these things are brought upon others.
A fear of it coming back,
The pain you watch your love ones go through,
The peace that is needed to sleep at night.
It all is happening.
The lights are dimming,
Cameras ready to roll,
And when you here "action"
Fear and pain come and you wish for peace to keep you.
You don't know what to do.
Fear just takes control.
You panic,
Can't talk straight,
And you wish that you could feel safe,
But you don't.
As you pick up the phone and dial the number,
You wonder if you're heard.
You ramble your speech,
Hold your stomach as you get weak,
Feeling that if you move you'll fall to your knees.
As you talk on the phone with fear in your voice,
You hear the words "get out now"
Rumbling through your ears.
You don't want to make noise,
And you don't want to get caught.
Will it hurt us or not,
You don't know, you just want to get out.
As you get closer and closer to the door,
The knot in your stomach goes cold.
Your hands shaking in fear,
As you grab the one to you that's oh so dear.
Slowly you unlock the door,
Bat ready in your hand.
Then there's a silence.
The door creeks and you think you're seen.
As the door flings open you are outside,
Running down the hill where you know you'll be safe.
Out of breathe you know you'll be,
But running is what my mind says endlessly.
Then you're rescued,
Finally, you're rescued.
As you sit in the car shaking with fear,
And wiping your head with a sigh of relief,
You wonder what will happen next.
Will it look for us or not?
The answer is unknown,
You're just glad you're safe,
And glad you're with your own.
Out of the car and into the house you go,
Knowing you're safe with family in their home.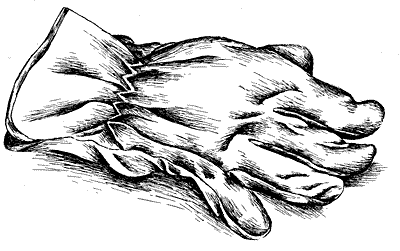 © Amber H., Aberdeen, SD