I Am From
February 16, 2018
I am from the use of technology by 2 year olds
from politics and "Hey baby, give me a smile"
I am from the well favored marijuana, smoked by lonely teenagers
Education that is looked upon as a death sentence
I am from the neverending pollution in the environment
The uncontrollable cruelty of animals forced into human entertainment
whose long forgotten feelings I remember
as if they were my own.
I'm from empty alcohol bottles and hidden bruises left on inner thighs
from my fragile mother and absent father
I'm from deserted dinners and misplaced trust and from promises that always seem to be broken.
I'm from "It's our little secret" and "Don't disappoint me"
From aunts and uncles where parents should be
I'm from dirty streets and marbled mansions and forced religious praise.
From shot dead on the street because of his color
Who, at seventeen, never got to say goodbye to his mother.
I am from dark hearts    
All over the world with only a few who still have their glow
I am from.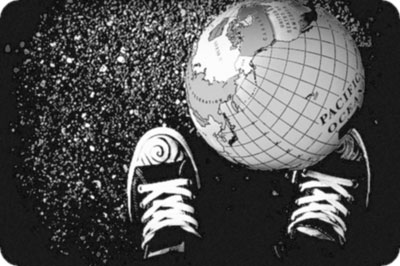 © Kailey E., Crownsville, MD