Ode to my dog
February 13, 2018
You are golden brown
Like a piece of fried chicken.
You are very fat and lazy
With teeth as yellow as the sun.
You keep me happy
With your comforting touch.
We take you on road trips
And enjoy your company.
You steal our food
And leave us in despair.
We don't know what we fed
You to make you weigh more than a car.
You get tired of waiting for me
When I come back from school.
There is no one at home
So you are free to do what you want.
You tip the trash can and
Smell like last night's dinner.
You yell louder than a siren
When the car pulls up.
I come in the house and
You greet me with a big lick.
I smell your hot breath
And immediately rub your belly.
I can't stand it when
You are not near.
I think about you and
I know you are waiting for me.
I am happy I got you
For my birthday and
You will always be my best friend.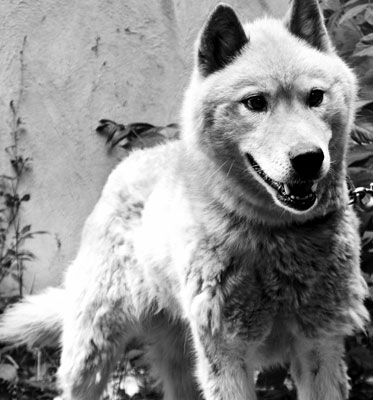 © Mike A., Newark, DE