A Happy Place
April 2, 2009
The foamy waves crash around
my feet while the sharp scent of salt
assails my nostrils, and the sharp edges of crushed shells press at my feet.

I am happy here, despite my burning skin
I am happy here, even through the sharp salty wind.

I know of the waves, and the hot, stinging sand. I know of these things, yet here I stand.

On this beach, in this sea, I can enjoy myself, free of misery.
I can build sand kingdoms, surf cool waves, or even sit there, enjoying the scents, sights, and sounds of this magical land.

Gazing through the morning fog, I realize that, despite the frigid water, the glaring sun, and the pinching crabs, I am happy here, and gladly here I stand.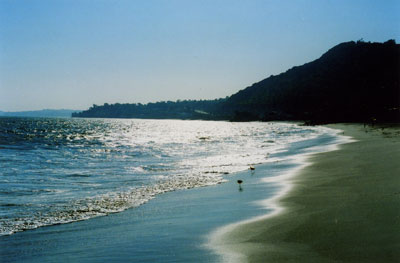 © Adam L., Washington, DC