Emotional Train
December 21, 2017
I hopped on the train to devastation.
With no way off,
It held me captive, ignoring my cry.
This emotional train is such a living pain.
The tracks never stay straight,
They tend to curve from night to day.
The breaks always get stuck,
It leaves me feeling stranded.
There is no way out
Of the depression, anxiety, and PTSD.
The emotional train will never stop.
I'm stuck with my round trip ticket.
There is so much food on this train,
The smell confuses me.
I can't decide whether I want to eat or starve.
This brings the weight gain of passengers,
But most of the time, the weight loss of their baggage.
Will I ever get off this train?
Will this emotional train ever release me of its reigns?
I'm finally off the train, everything seems fine.
But it's only that way because of the thick mask,
I am forced to put on everyday.
What happens when that mask starts to fade away?
When will the feelings I hide begin to see the light of day?
Emotional Train.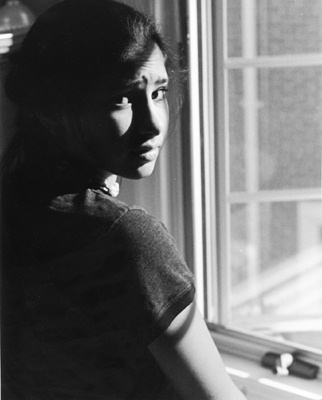 © Jennifer H., Bethesda, MD