Expire
December 15, 2017
There is something about perfect relationships and graphic novels that really tick me off. A certain image of the little girl from my deep, dark past, pains me. If the understanding of my own foolish ways prevents me from achieving a future then, maybe, I should not be apart of this world - Apart of something sinister as humanity... I am not one of them.
"Please explain your current situation." My therapist is attententive. His tentrils dangle from his face. A certain image flares again in the pit of my heart (As if it is still beating.) but I quickly push it to the side.
"work is tiring... Work is tiring."
I work for a vast company... Actually, I own it but, I do not like the thought of special treatment so I keep my imense wealth a great yet reassuring secret. With that being stated, I often work even though I have never had the need to. It is just to escape the mind-numbing bordom that often crosses me.
They often scold me and redicule me with their vile comments. They slander me. I am an idiot. I am useless, undeserving, worthless... Why don't I just fire all of them? Oh yes, little Charlie has three adolesents and Mary has a toddler. They will take care of there children well but who will take care of me? Am I that unlovable?
"Mr. Burns, you have to let go of this feeling. You'll die of it if you do not let go."
How can one die if he or she had already expired?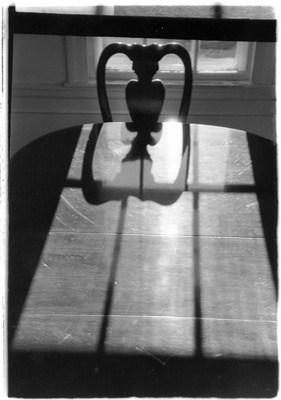 © Ben Q., Marblehead, MA