My Heart
March 21, 2009
A fake smile
A cancerous Disease
My heart can not take all this pain

The moment I heard
The moment you told me
I wanted to cry,
Break down in and ocean of tears

The complete sensation of shock
The exact feeling that I got from your words
I hid from you

I saw your face
I saw the look on their faces
The forlorn blankness
It reminded me of a pit of blackness

The tears everyone wanted to shed
The feeling of overwhelming consciousness
It fades in the depths of my mind

I hide in my shell of emptiness
Afraid to let you see me
See the real truth that needs to come out
Afraid that if or when I show you my tears

You will cry and worry thus more
I put myself under thick camouflage
So that these feelings don't show

The cancerous melody hums in my mind
I parade around with a mask on
Just so you do not see the pain
The simple grief on my face

I masquerade with this detestable feeling
That is yet to be seen by others
I hide the truth from you.

You do not see the whimpering child;
That is me.
The sadistic cries to whom no one knows.
I see your face and I smile!
My Attitude changes with each breath I take
Yet, I still can not fight threw the wilderness I call my mind.
And this pain continues to grow

Yet all I can do is put this smile on
Shine like the sun
And make you as happy as you can be
I love the person you are.

I will not loose to this fearful reality
And as I hide my fear underneath this blanket
I smile, and put my fear aside for just another day.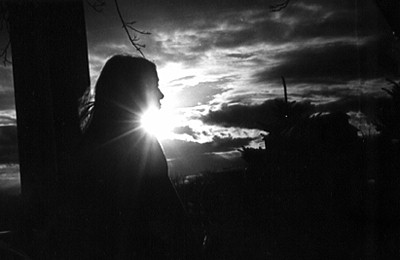 © Elizabeth G., Marblehead, MA