.Him.
November 22, 2017
Him.                                                                                        He seemed so perfect. His laugh. His eyes. His whole personality . They were a net to her, trapping her in unrelenting, conflicting emotion.                                                                                Him.                                                                                           At first he asked simple questions, Favorite color. As thoguh he didnt already know the answer. she told him to try harder, and do better. And better he did.
Him.
Soon he got to know her, the way she talked, the way her eyes seemed to glimmer when she smiled. He learned the way her laugh could range anywhere from blowing air through her nose to a hefty chortle. He learned that her dimples were like little craters atop her face.
Him.
Sooner than she planned he learned her demons as well, the ones she hid, the ones she didn't let anyone know about, the ones she'd had since she was a kid.He learned about the ones she tried to pretend dont exist. The ones that were deeply embedded in her thighs and wrists.
Him.
He learned of those too. He calmed them in a way. He quieted them. He helped her, made her feel worth something. He swore he never leave, swore he'd stay by her side,said they were forever. So it threw her when he just suddenly left.  All at once the demons returned, told her he never cares, he was just a boy that she stupidly fell for who was out of her league. soon she realized he was just that... him.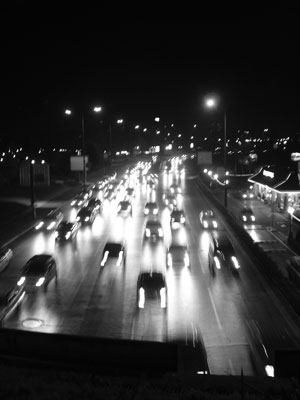 © Marietta S., Pleven, Bulgaria