Untitled
October 24, 2017
When you tiptoe through the Valley of Happiness, you hear the laughs of the yellow sunflowers.
At the top of tomorrow waits the image of a hiker on the peak of a mountain.
When you turn hope on high, a bright light bulb bursts out of your head.
If you look for peace, you might hear the sounds of a choir united as one.
Inside a laugh is the burst of the rainbow.
If you look look at the sky you may feel a tingle inside.
The sadness of puppies is the color gray like the sky before it storms.
At the center of boredom is the sound of the clock ticking back and forth .
The shape of the past fits inside a casket as you bury it and never look back.
When you toss sadness to the wind, it returns as child who lost his mom hopelessly looking around.
A whisper like an never ending gust a wind twirling and twirling around the world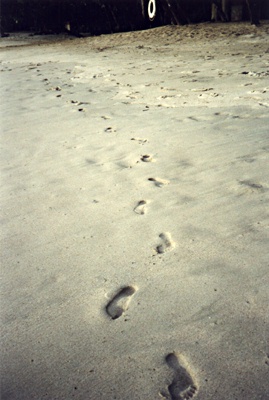 © April W., Rogersville, MO