Is it too late?
September 22, 2017
She asked, sadly "You don't want me anymore ?!"
He said, with a sigh "I cared and i tried!,
But you showed me no hope and so i left. "
The girl shouted in pain "I did,I always did!!"
but then she whispered "i just .. couldn't show.."
He said, emotionlessly " I'm sorry but we're done, don't try anymore and go away!"
She: You'll live without me?
Him: Yes, i won't die!
"Why show me now!! , why show me when it's too late to be fixed?" he asked, sarcasticly!
She cried saying" It's my mistake and all i have is now!, i can undo the pain but the past can't be undone."
She added, trying explaining her feelings "All i knew that the more you hide your feelings, the deeper you'd fall! and i wanted to give you all"
Sighed heavily and continued "You've conquered my shell , slipped under my skin, invaded my blood and seized my heart with your flaws and insecurities, the sound of your voice and laughter. It happened accidentally, in a heart beat, in a single flashing, throbbing moment!"
Helpless and hopelessly, she said "Don't leave now.."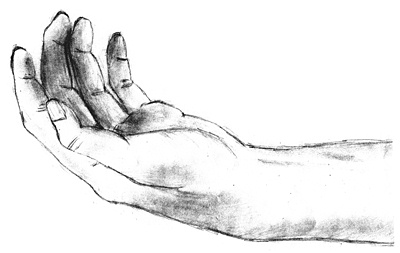 © Shana G., Cross Plains, WI