Mirrors
September 20, 2017
I looked at myself today.
Not just a sparing glance to see if I was within regs, but a longer deeper look.

In my face I saw my mother, but to look at my eyes I saw my father.
In my stance I saw my fellow recruits from boot camp and I saw my shipmates, but in my posture I saw all of my family members that had served.
My mentality stemming from the good times and the bad.
My personality taking root in my experiences.
My heart though cracked and mangled over the years still beats with the assurance that someone needs me.

When I saw all of this, I realized something. We are so much more than the sum of our parts. We are the sum of our parts plus the parts of which others have given to us. All these parts held together by memories. Memories rising from love and loss, birth and death, and joy and sorrow. It branches with the knowledge from those experiences and it grows as we use what knowledge we've collected.

Yes, I am young, however, I have experienced so much more than the majority of others my age, more than those older than me.

I am physically young, but I am an old soul.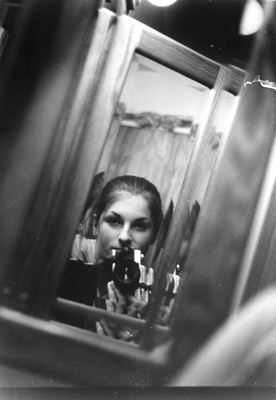 © Lindsey D., Marblehead, MA