Just Friends
March 22, 2009
You told me
that you didn't want to do this
anymore.
You said it would be better
if we were
'just friends'.
My lips are chapped now,
my throat dry.
I want to tell you
how much I want you.
How much I need you,
to stay alive.
The golden thread,
that once kept my heart together,
has been broken.
Cut with scissors,
as if ending my life.
It's hard to hold on.
It feels like there's a large weight
on my chest.
I don't want to be 'just friends'.
I'll miss your kisses,
your touch,
the electricity when our fingers meet.
Say hello to goodbye,
My dear 'friend'.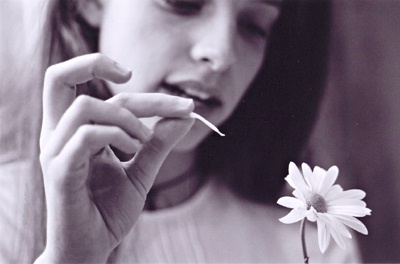 © Emily B., Houston, TX