I am Republican
May 24, 2017
I am the boy that sits in silence,
While my friends speak of their views and beliefs.
Why can't I speak?
Why do I have to be suppressed?

I am a boy that strongly believes in what he thinks.
A boy that joined millions in support for an old man.
I am thought of as a "racist" and a "misogynist"
I am neither.

I am a boy that respects all.
Every religion, race, and view.
A boy that believes most people are good.

I am not the 1%.
I am the upper middle class.
My mom is a CPA,
My dad works for Home Depot.

I am a boy that fears he won't get a job after college.
"Diversity" that's what they will say.
I am neither female nor a different ethnicity..

I am the boy that hates arguments,
So I keep my mouth shut.
My friends laugh as they critize my beliefs.
I feel as though I am swimming in an ocean of grief when I speak.

I just want to be heard and be respected.
I am a boy that is pissed because he is not treated the right way by his friends.
I am a privileged white male.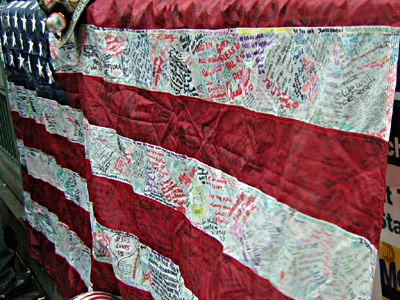 © Brittan S., Chino, CA