CRUSH
June 9, 2017
My fingers burn with lust from the touch of your skin.
Miles of your warm, flesh armor prevents me from touching your soul.
I imagine one day you will tear down your walls and let me in.
I reach for your hand.
I gaze at the deep, dark crimson painted on your nails,
Matching the color of the blood pumping from my panicking heart,
Like electric currents magnetizing my nerves.
Heat floods to my face.
My cheeks are rosy with embarrassment, but not enough for me to pull away.
I feel myself lifting away, afraid that if I let go I will be lost in space.
Never has my heart felt so heavy with passion and my body so light with joy.
I look into your eyes.
I am drowning, yet at peace, in the vast ocean within your eyes.
Flecks of amber provide the sunlight's warmth I deeply crave.
Calm waves carry me along and are bringing me towards you.
I am sinking.
The heavy ping of my heart's beat rattles my brain,
Amplifying and echoing with each second that slowly passes by,
A melody louder than the gifted songbirds outside my window.
I am a fool.
The hum of your gentle, nervous laugh fills my ears.
It brings me back to life. So beautiful and pure, it's invigorating.
Your stream of happiness overflows into the hearts of others.
I am alive.
I brush soft, golden waves from the temple of your forehead.
Shyness washes over your face and colors your cheeks,
Admiration sparkles in your eyes as a strange sense of pride washes over me,
I finally found the one.
Moments ago the space between us felt galaxies away,
But like the planets, our lips slowly and effortlessly gravitated towards each other.
Fireworks and shooting stars race through my body as they touch.
I am in love.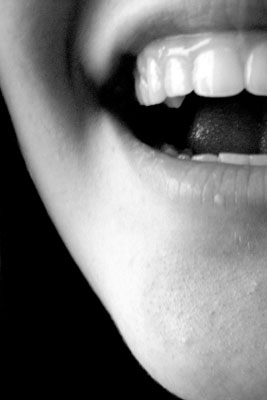 © Katya K.