unconditional loyalty
June 6, 2017
I fought only to save my life,
To bring my shipmates home.
But not by will nor valor could I save them.
For our precious lives we had,
But not our friends.
They who had not fled from death,
Their own recklessness destroyed them all.
Those men were mutinous fools.
They killed and feasted on the cattle of Lord Helios,
They ate this honeyed plant, The Lotus,
Forgetful of their homeland,
They longed to stay forever.
But all the same,
They were my companions.
Now,
I've lost all companions.
These good men and I,
Tasting our grief,
Sick at heart.
We are left with none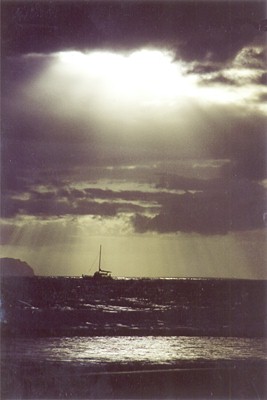 © lily H., Kekaha, HI