"Underwater"
May 31, 2017

Weightless, breathless, airless
The water is where I be
Submerged beneath gentle waves of blue
Miles of nothing below my feet.

And in the bottomless, choked desert that is the sea
Where it's depths are darker than an infinite void.
Do I hear the drumbeat
That is my heart laboring for one, one breath of air.

But alas, I was slightly annoyed
When, in fact, it stopped altogether.
Yes, my stilled heart could do little to fare
Against the crushing, suffocating water drowning me.

Yet I didn't care whether
At any moment I would bid my life adieu
Or forever drift among the waves, impossibly free
For I was underwater, completely, wholly, and utterly careless.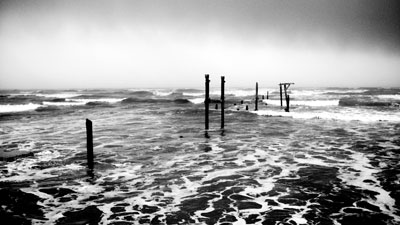 © Harrison L., Ruston, LA