Calm After the Storm
March 20, 2009
In the early morning,
A thunderstorm ravages through the land;
Lighting flashing violently,
Thunder cracking through the heavens
Deafening anyone for miles around.

The inhabitants of the skies
Are fighting, clashing axes against swords
With each other,
Each unwilling to let go
Until victory is claimed.
The jousting shifts to new terrain-
The crisp, cool air above the rugged,
Overgrown mountain.

Lighting darts down to earth like
A famished, venomous snake,
Striking its prey with rapid, breakneck speed.
Trees split, topple over and collapse,
Crashing down like a tower of thin playing cards.
Violence progresses above the wild mountaintop,
But the land below is safe;
Having endured the thunderstorm, it
Emerges peaceful now,
Bathed in golden light from heaven.

The clear river water flows with a slow,
Tranquil rhythm;
It twists through the fertile low lands,
Revealing- through its crystal-clear
Mirror reflection- the gentle, soothing skies.
Puffy, white clouds billow across
This huge expanse of air,
Signifying the end of a great battle and
The return of peace and order.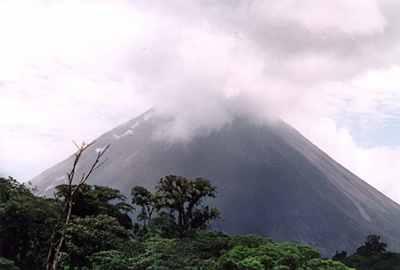 © Bret N., New Tripoli, PA