Your Eyes
March 17, 2009
I tried to read between the lines
but all this time
what I've been looking for is written in your eyes.
The stars were so beautiful that night
your heartbeat is my thunder- and your smile
the lightning that lights my sky.
I was reaching for the stars so long
but they were hidden in your eyes.
Your voice is the soundtrack of my life
while we play the hero and the heroine
making the great escape.
How lovely the world looks tonight
outside thunder rumbles in
a beating heart lost within the clouds.
Lightning flashes- dazzling my searching eyes.
Heart stops- it's hard to breathe
every time I look in your eyes- I'm reminded
just how beautiful the stars were that night.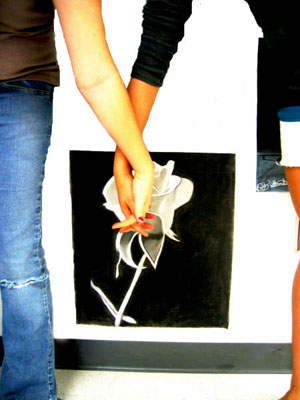 © Josie G., Wilmot, SD