Ghost
February 7, 2017
I wish you were still here with me.
I wish I could change part of history.
Now all that's left sits in the back of my mind;
All the fragments of moments I'll remember you by.
The one, to this day, that sticks out the most:
When you'd hide in the hall pretending you were a ghost.
Way back when, that little girl just did not see
What was once your joke turned into her reality.
Petrified by the monster you played the part to be,
Three years since you left, I can't let the ghost scare me.
I no longer hide hearing footsteps down the hall.
I no longer fear your chilling midnight call.
Now I take walks in the pitch black of night
Because I know your ghost is walking on my right.
I drive past your house every now and again
And visit the grave of my ghostly best friend.
So, life goes by too fast
And we have no control over the past;
But, this I'll always miss the most:
When you'd hide in the dark pretending you were a ghost.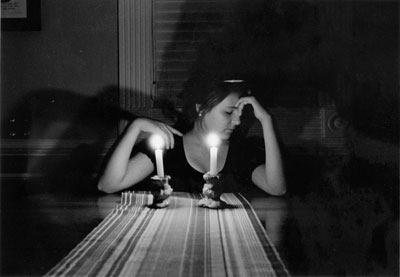 © Eleanor K., Bethesda, MD