Jasmine
March 14, 2009
With what silent pink rapture do we blush?
Our curling petals of Grecian marble,
Cascading down a northeastern gable,
Dripping leisurely down to grasses so lush.
Shall we absorb the moonshine of the night,
Or drink in the sunlight through the oak trees?
Our ethereal fragrance drifts in the breeze.
We are the essence of glory and light.
But plucked by jealousy, we soon wither.
Our sweet, airy scent dies in human hands.
We sigh and slip away like falling sands.
Might silvery life at last come hither?
How sudden our lives are when our stems tear!
But the starlight to us cannot compare.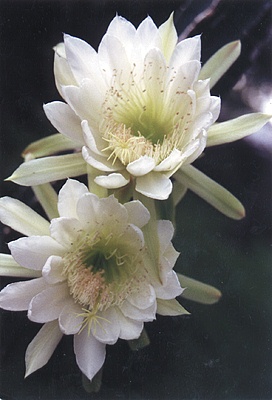 © Lindsay T., Vernon, TX