The Lonely Outcast
March 13, 2009
So many people are different from the outcast.
This kid sits in the front of the bus.
He watches his life go by.
It does not even occur to him,
That he is sitting all alone.
He is the only eighth grader,
That is sitting in the front with the sixth graders.
The sixth graders gather around his seat.
They chatter about their wonderful day;
He thinks about how awful his day went.

And as I sit in my seat on my bus,
I see his cold stare at me through his window.
His face is depressing and disturbing with a big frown.
It makes one really think about their life.
Life is not bad compared to this lonely kid.

You feel the need to help him,
You feel like you need to do something for him.
Perhaps his home-life is what's bothering him.
Perhaps he is made fun of in school.
Thoughts begin to race through your mind.
But in the end, this outcast wants you to live the life,
That he cannot fulfill for himself.
Just accept him when he comes to you for a good friend.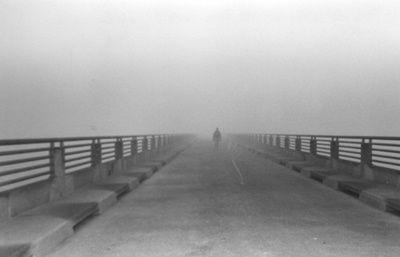 © Becky G., Westerville, OH