Need
March 14, 2009
Your scent is like an ink.
It stained my lungs.
Now you're all I want to breathe. Your voice coated the inside of my brain. Forming secret memories.
My senses crave you.
Insanity knocking on my body frame.
I thought I could get out of it. But you're the drug, and I'm the addict.
At first breath I had to have it. I reached, and I reached.
My security was breached.
I wanted it so much.
When I tried to get it disappeared at my touch.
I awoke in a frenzied sweat.
This, I would never forget.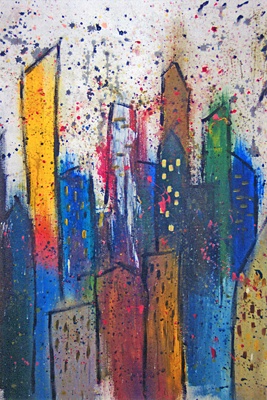 © Chase C., Centerville, OH