Angel Eyes
March 9, 2009
Why do the lights shine so angrily upon the mortal crowd?
Like moonlight strikes Rosings,
Or passion strikes roses.
Like me,
Wrapped in a tender embrace,
Hot lips breathing against mine own.
Lies like wildflowers,
Strewn angrily about the dewy ground,
Like hate is thrown into immortal frowns ,
But love lives on.
Come wind, come colder weather,
To freeze us all,
Because like birds,
We were meant to fly,
Like a breeze through the lady's hair,
Her pale cheek warmed by the sun,
Bright beams,
Oh so bright,
Like angels,
For only angel eyes.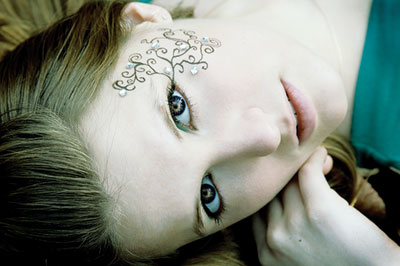 © Michelle B., Blairsville, GA