I would win some day
March 8, 2009
Suicide was never on my list
even when dead i am though inwardly.
How can i die
after all those sufferings
when i am, on the verge of winning.
How can i die
and let them win
those who never cared for me
and how can i make them lose
the few
who were there always for me
with me.
Can i be so selfish
ignorant towards who loved me
NO i shall never be.
I won't end my life
without giving a fitting reply
to the non believers of my abilities.
YES, i was and i am
haunted and scared
by the old terrifying memories
but deep in my heart i feel
the days aren't apart
when a poor fellow like me
would laugh free
look up with head held high
show my face to this faceless society
and cry aloud
watch out life
I HAVE WON over you
with a broad smile.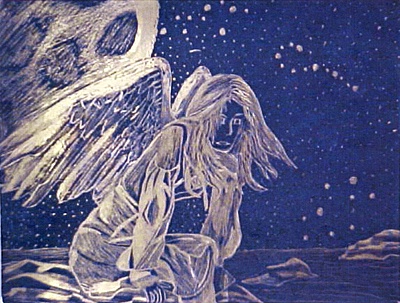 © Kaylen C., St. Clair, MI